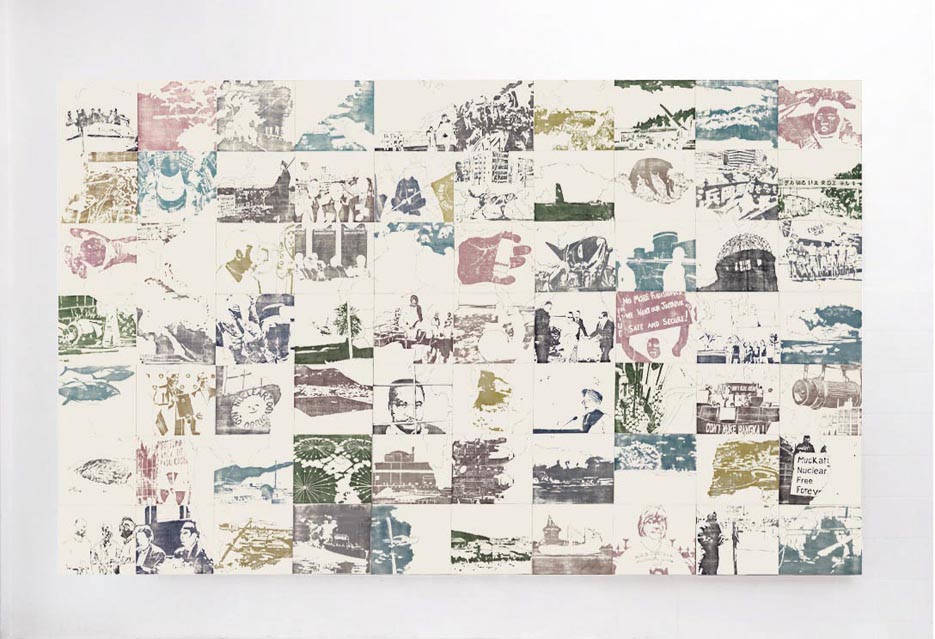 Nuclear atlas, 70 woodcuts mounted to 300 x 175 cm, water colour, gouache und ink on Washi, 2017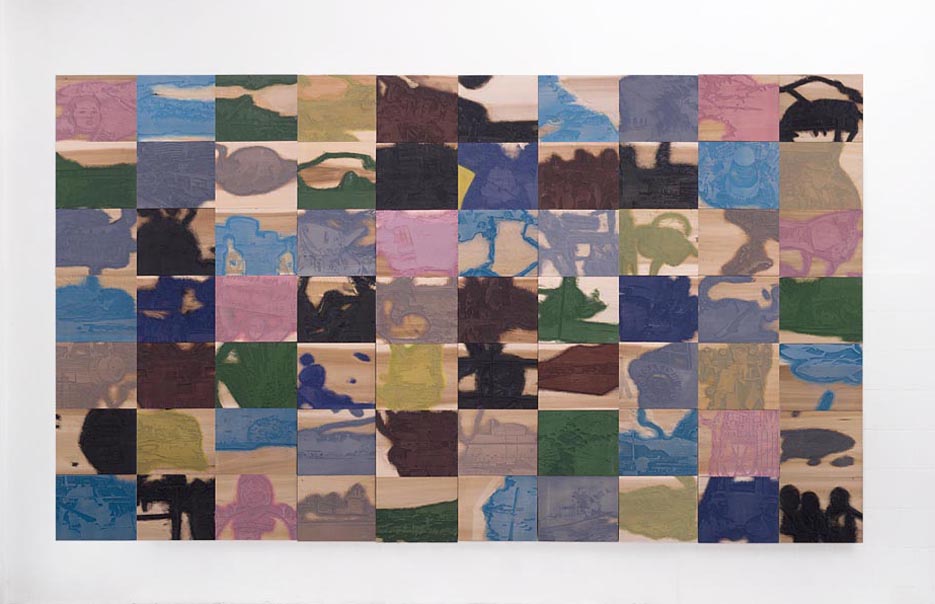 Nuclear atlas, 70 printing blocks mounted to 300 x 175 cm, water colour, gouache und ink on wood, 2017 (Photo: B. Janeck)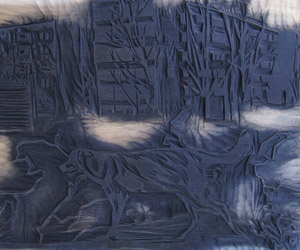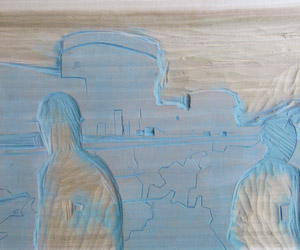 The series " Nuclear Atlas" is a sibling series to "The extent of the disaster".

Mounted as a group, wooden blocks and paper prints form a grid of latitude and longitude. On this wall-filling world map, motifs are presented that address the dangers of nuclear use and pollution worldwide.

For Nuclear Atlas s, the technique of woodcut was deliberately applied. As an old, traditional method of illustration and transmission of information, the works contrast modern digital information.